Langley Structures Rooftop Development
Wednesday, February 12, 2020 - 12:57
Langley Structures Ltd is changing the roofscapes of our towns and cities across the country.  Whether it be the conversion of existing flat roofs to either new pitched ones or erecting new habitable dwellings with their 'upwardly-living' Rooftop Development innovation.
 
Langley can provide a complete end-to-end package from conceptual design, planning and building control approval, through to the monitoring of the installation on site.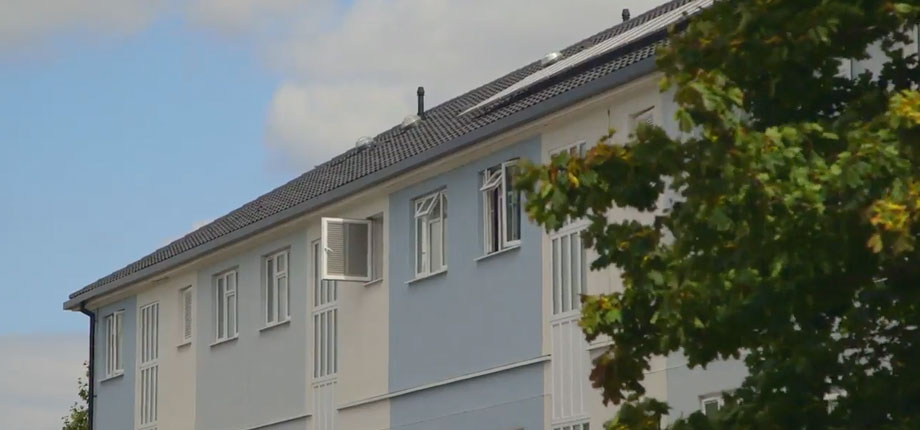 Langley's Rooftop Development solution can support clients exploit the space above their buildings and help with the chronic shortage of both affordable housing and the lack of new house buildings. Depending on structural capacity, amenity/services and building layout any number of storeys can be constructed above an existing structure and the two elements are expertly integrated. Utilising the 'upwardly living', there is no land to acquire and no long term planning consultation process to undertake plus, the speed of build is considerably quicker compared to conventional construction methods.
 
Build methodology is also versatile and adaptable. Unit sections can be modularly constructed and lifted into position and, or, fabricated and erected on site depending of ease of access and roof configuration and complexity. Wherever possible the design team will look to utilise the existing structure to build upon and develop the most cost effective design. Therefore, Langley will carry out a thorough feasibility report, not just of the roof element, but importantly the existing building's foundations to ascertain overall structural capacity at roof level.
 
This video case study demonstrates the benefits of rooftop development for social housing landlords looking to develop their portfolio. It showcases the award-winning Lytchet Way Estate project in Enfield, London. This project was part of a large scale upgrade and refurbishment of New Southgate to which encompassed rooftop developments across the Lytchet Way Estate. The Roof Top Development system, designed and supplied by Langley, added an additional floor to three of the previously three storey blocks. This created a mix of new one and two bedroom properties, fulfilling the need for further social housing in the area.

Project Manager at Enfield Council explained "A combination of residents exercising their Right To Buy and an increase in demand for housing has meant that there is a shortage of housing in the borough. Rooftop development represented a cost-effective way of adding to our housing stock without the need to acquire new land, which is often in short supply." Through the innovative use of Langley Rooftop Developments (RTD), Enfield has created 25 additional flats on three existing blocks. The video also encompasses time-lapse footage of the Rooftop Developments being installed and information from key Langley stakeholders.
Visit the Langley website