Koraflex Plus flashing has got it all covered
Thursday, May 4, 2017 - 14:14
The NEW lead-replacement flashing solution from Wienerberger is a specialist solution for faster, easier and greener roof flashing.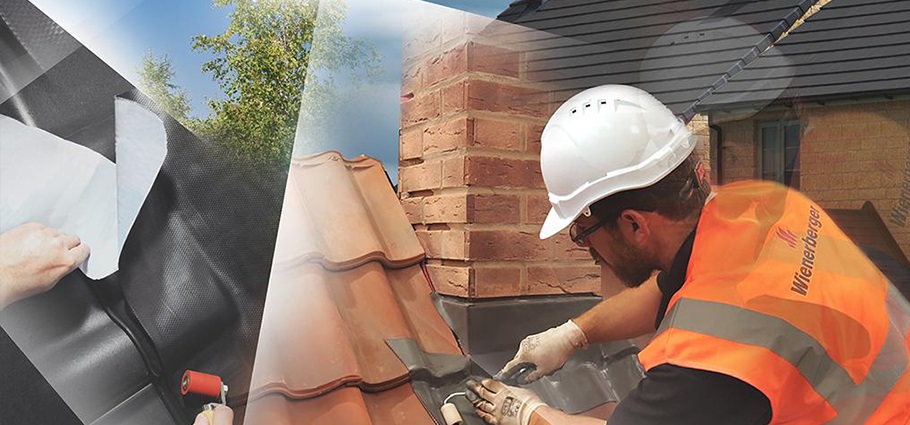 Butyl adhesive backing means no prefabrication or welding
100% lead and solvent free, so no risk of chemical leaching
Excellent UV & temperature resistance and a 15-year guarantee
Koraflex Plus is a high quality lead replacement flashing solution offering easy installation and unrivalled environmental safety. BBA-approved, available in three colours with a 15-year RoofSpec guarantee, it works just like lead, but with an adhesive backing that removes the need for prefabrication or welding.
Enquire about Koraflex Plus flashing today.
Call 0844 9395 900, or email WBUKmarketing@wienerberger.com
ABOUT WIENERBERGER LTD
Wienerberger Ltd is the UK's leading provider of wall, roof and landscaping innovations.
Founded in 1819 and with headquarters in Vienna, Wienerberger Building Solutions is the world's largest producer of bricks and clay blocks, as well as being the market leader for clay roof tiles. The business is represented in 30 countries with 197 production sites.
In the UK, we have head offices located in Manchester and Doncaster, with factory sites in Manchester, Co. Durham, Worcestershire, North Warwickshire, West Midlands, North Kent, Surrey and West Sussex. We employ over 1200 people in the UK.
Wienerberger Ltd offers UK customers one of the broadest product portfolios in the business, including clay facing bricks (stock and wire-cut), specialist engineering bricks, the Porotherm clay block system, façade solutions including SVK fibre cement panels, the Corium cladding system and a wide range of brick slips. We also offer a full range of Sandtoft and Koramic clay, concrete and slate roofing products, Keymer handmade roof tiles, bespoke heritage products and a range of domestic and commercial pavers.
We are about more than just our products, it is also the 'extras' that we provide that makes us different. Our commitment to service and ensuring that our customers find it easy to do business with us is what differentiates us from the rest of the industry. We provide full technical support for all our products, CPD sessions for architects, product training, bespoke products and merchant services. As well as an in-house Design Services team to assist with projects, we also have an array of online tools designed to help with specification.