BMI
paragraphs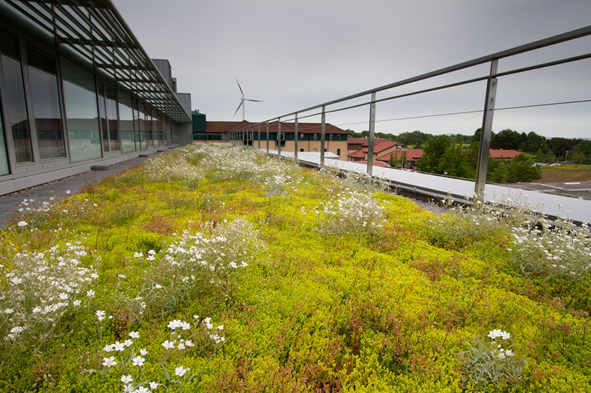 BMI UK & Ireland has enhanced its portfolio of market-leading pitched and flat roofing technology solutions with new Green and Blue 'Active Roof Systems'. Active Roof Systems is how BMI UK & Ireland describes roof coverings that perform a greater function beyond shelter and protection. While weather-tightness is the primary purpose of a roof, with the right technologies, roofs can be transformed into power stations, rainwater recycling systems or an opportunity to reduce energy costs.
paragraphs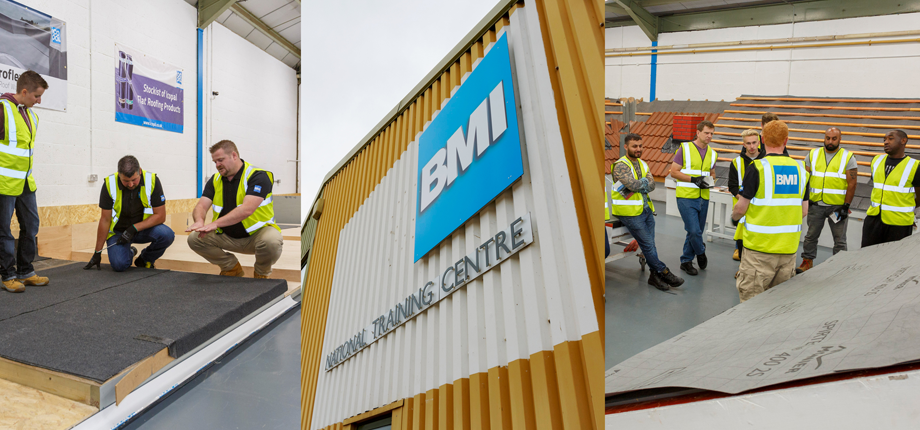 Following the completion of a new BMI Icopal flat roofing training area, and the refurbishment of the existing BMI Redland pitched training facility, the BMI National Training Centre is now able to offer contractors, developers, merchants and students an extensive range of both pitched and flat roof courses at the one location. This makes BMI the only UK roofing manufacturer able to offer training in both disciplines and on one site.
Located in South Cerney, Gloucestershire, the National Training Centre boasts possibly the most comprehensive training resource in the country. The pitched roof area comprises a variety of rigs including: a gable-to-gable rig, life-size hip and valley rig, life-size monopitch with top edge abutment rig, and a plain tile detail rig for full system installation. These are complemented by a variety of mobile rigs outside.