Fibo UK
paragraphs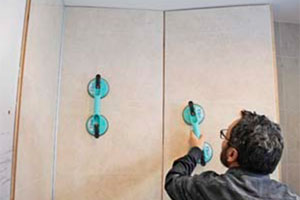 Fibo UK has completed a new video to demonstrate just how quick and easy it is to install its high-performance panels and transform walls.

The video features the installation process from start to finish, with the wall panels being installed directly over existing tiles. As well as eliminating the time-consuming process of removing tiles and making good the surface of the walls, the video features Fibo's innovative Aqualock system in action.
The tongue-and-groove system, which simply clicks in to place, makes installation up to five times quicker than tiles and is totally waterproof once sealed.