Air Conditioning and Energy Solutions
paragraphs

The team at Panasonic has introduced a series of interactive, online accredited CIBSE CPD courses to enhance skills during these unprecedented times. The CPD courses have been developed by Panasonic and support learning in a variety of heating and cooling disciplines.
 
Panasonic's CPD programme has been running throughout the year either at the company's Bracknell HQ or in various locations around the UK and have been presented by the experienced and knowledgeable team at Panasonic. However, during these extraordinary times, these courses are now available in a digital format, using the video conferencing facilities via Microsoft Teams.
 
 
paragraphs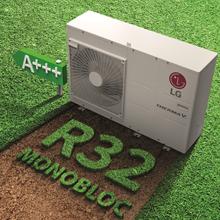 Wembley Stadium was the impressive backdrop for the recent LG renewable heating event that saw the announcement and introduction of the new Therma V R32 Monobloc air to water heat pump range – the first full range of R32 Monobloc heat pumps available.
In addition, LG announced its new partnership with Pacifica Group to provide the new 0800 Repair service available nationwide for LG equipment operators and owners and warmed the attendees of the launch to the prospect of the soon to arrive Metering and Monitoring Service Package – the MMSP – a new tool for servicing and diagnostic procedures for installers developed with Regin.