plastic waste
paragraphs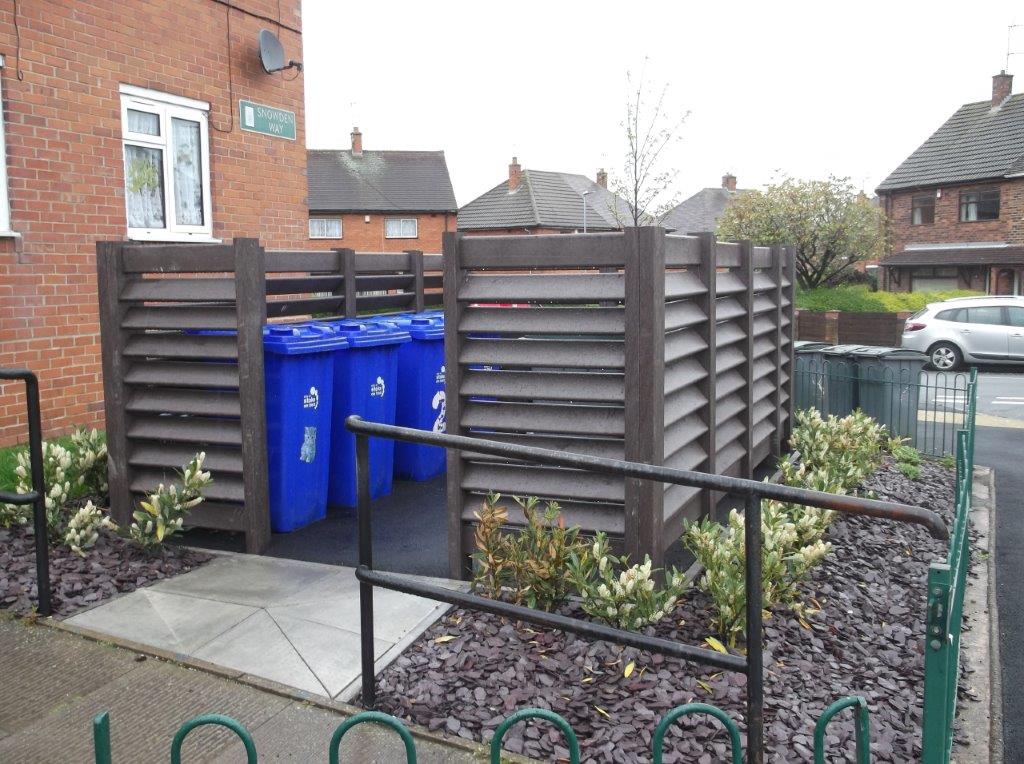 The world's annual consumption of plastic materials has increased from around 5 million tonnes in the 1950s to nearly 100 million tonnes today. European production accounts for about 57 million tonnes of this total amount.
The amount of plastic waste generated annually in the UK is estimated to be nearly 5 million tonnes, half of which comes from packaging (Source: House of Commons Briefing Paper on Plastic Waste, 2020).
Most families throw away about 40kg of plastic per year, which could otherwise be recycled. Much of this ends up in the waste stream affecting our rivers, oceans and wildlife.
paragraphs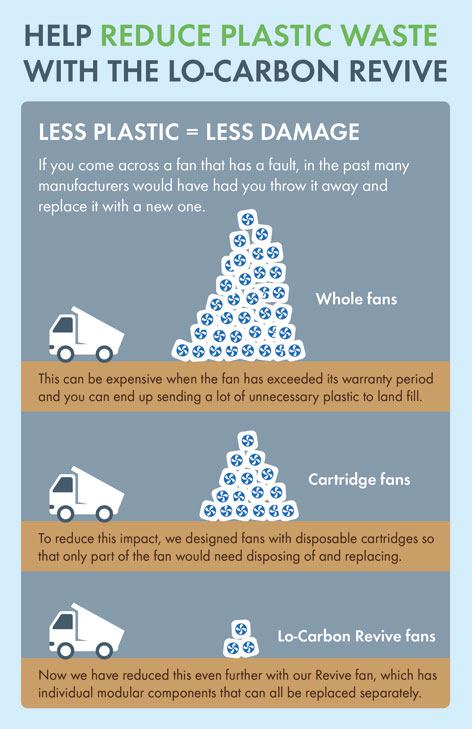 With over 1 million tonnes of plastic going to landfill every year in the UK alone, industry-leading ventilation company Vent-Axia is helping social housing providers reduce their environmental impact by designing modular products to reduce plastic waste. By carefully considering the design of its products, Vent-Axia's latest energy efficient fans are even easier to repair and recycle, reducing carbon footprints and helping make ventilation even more cost effective for social housing providers.
In the past many manufacturers have recommended that if a fan has a fault it should be replaced. Not only is this expensive when the fan has exceeded its warranty period, but a lot of unnecessary waste is sent to landfill. Vent-Axia has now tackled this issue head on designing fans, such as the Lo-Carbon Revive, which have individual modular components that can all be replaced separately. So, if a Lo-Carbon Revive develops a fault it's likely that a new spare part can be easily ordered, avoiding paying for a completely new fan. This considerably reduces the amount of plastic waste and, should the exterior of the unit require replacing, all Lo-Carbon Revive fans are made with recyclable ABS plastic.