electrical
paragraphs

Last year's Heat and Buildings Strategy set out the UK's route to net zero, when it comes to our buildings, and decarbonising buildings is one of the topics in the spotlight in the elemental content theatres at this year's InstallerSHOW – including a keynote delivered by Business & Energy Minister Lord Callanan to open the event on 21st June.
Following on from the opening speech, visitors can listen to expert speakers in the free-to-attend theatres addressing issues including large-scale social housing retrofit, local renewable energy generation, the Future Homes Standard and much more.
paragraphs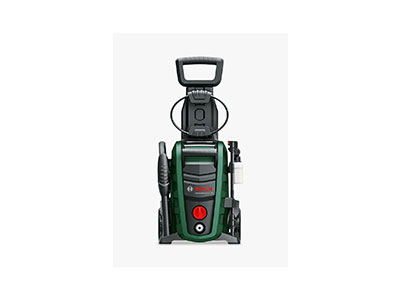 Editor Victoria Galligan tackles a driveway and car in much need of a clean, with the new and improved pressure washer model from Bosch…
Jet washing is a regular task for housing providers as a variety of vehicles, paving and equipment need a good clean once in a while. And this model caters for the variety or different jobs you might face with a clever adjustable nozzle – so I got cracking on my dull-looking driveway and dusty car.
The 3-in-1 nozzle on the UniversalAquatak performs 10% better than its predecessors, according to Bosch, and allows the jet to be concentrated on a tiny area for cleaning in tight nooks and crannies. This 'pencil jet' setting can be adjusted to a rotary mode, or a fan spray for cleaning larger areas.